Robb Report Malaysia
Ultimate Drives 2018
Overview
The Ultimate Drives event is Robb Report Malaysia's nod to its automotive roots. This exclusive annual gathering gives a small, selected group of discerning car lovers a once-in-a-lifetime chance of test-driving up to 10 ultra-premium cars along a pre-planned route.
Only the most high-end and revolutionary vehicles that represent design or engineering breakthroughs are brought in. Brands will be offering their range-topping cars to a group of automotive enthusiasts who also represent existing owners of high-end automobiles. In addition to enjoying the experience, guests will be asked to provide their opinions on each and every car, offering participating automotive brands with plenty of precise, direct market intelligence. All the cars in the lineup will be presented in the November 2018 issue of Robb Report's Ultimate Drives edition.
Venue
TPC Kuala Lumpur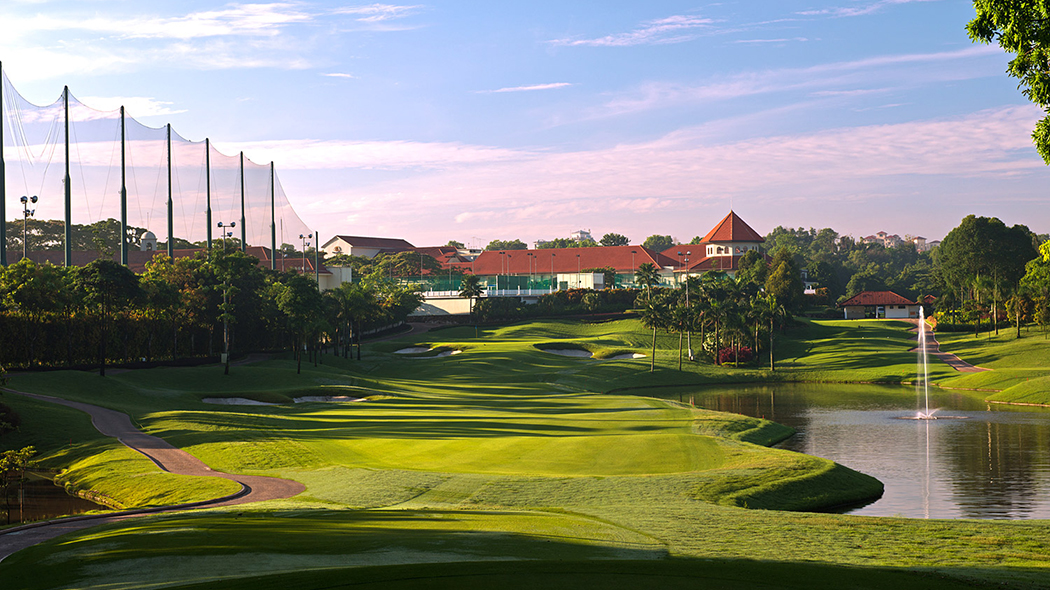 The foyer area of TPC Kuala Lumpur will transform to a hospitality lounge area where guests are able to relax and experience non-driving activities hosted by our lifestyle partners.
Evening cocktails will be hosted here after the driving session of the day has completed.
Agenda
Event is configured to span between 5 days
1st August 2018 - 5th August 2018
TIME

ACTIVITY

8:30am

Guest arrival & registration

Signing of indemnity forms

9:15am

Pre-driving instructions from drive marshals

9:45am

Test driving session begins

1:00pm

Buffet lunch served

2:00pm

Test drive session continues

5:30pm

Test drive session ends

6:00pm

Cocktail reception with canapes

7:30pm till late

Event ends
Gallery
1 / 9
Technical Specifications
Engine: 4.0-litre V8, Twin-turbo
Power: 503hp at 6,000rpm
Torque: 675Nm at 2,000 to 5,000rpm
Transmission: Eight-speed automatic
0-100km/h: 4 seconds
Top Speed: 301 km/h
Aston Martin V8-powered DB11
The most alluring Aston Martin to date? The DB11 is known for its iconic design augmented by innovative touches such as the marque's Aeroblade technology - to harness airflow for greater stability and dynamics. Its tout yet artistic body shell sits on top of the firm's latest bonded aluminium structure. This iteration is kitted with a 4.0-litre twin-turbocharged V8 engine, combining its sporting character with improved efficiency and plenty of performance.
2 / 9
Technical Specifications
Engine: 6.0-litre W12, twin-turbo
Power: 600hp at 5,000 to 6,000rpm
Torque: 900Nm at 1,350rpm
Transmission: Eight-speed automatic
0-100km/h: 4.1 seconds
Top Speed: 301 km/h
Bentley Bentayga
One of the fastest SUVs in the world, the Bentley Bentayga clocks 4.1 seconds in a century sprint, and it hits a top speed of 301km/h. This awesome performance is allied with the firm's distinct luxury touches that offers the most exterior and interior colour choices than any other SUVs on sale. For those wanting more personalisation, the Bentayga may be customised to one's liking, including an option of dash mounted, 18-carat gold cased Breitling self-winding tourbillon clock.
3 / 9
Technical Specifications
Engine: 5.0-litre V8
Power: 410hp at 6,500rpm
Torque: 530Nm at 4,250rpm
Transmission: Six-speed automatic
0-100km/h: 4.8seconds
Top Speed: 250km/h
Ford Mustang GT
Once reserved only for the U.S market Ford's current-generation Mustang is the first model to be marketed across 146 countries worldwide. It's also the very first Pony car that can be specified with a 2.3-litre Ecoboost in-line four, although the preferred choice would be its 5.0-litre Coyote V8 that produces a snarling 410hp and 530Nm. Though it sports a more radical outlook now, the Mustang still possesses stylistics harking back to models of tore, like the tri-bar taillights and side hockey stick contours.
4 / 9
Technical Specifications
Engine: 5.2-litre V10, twin-turbo
Power: 610hp at 8,250rpm
Torque: 560Nm at 6,500rpm
Transmission: Seven-speed automatic
0-100km/h: 3.2 seconds
Top Speed: 325km/h
Lamborghini Huracan
With its pure design, breathtaking dynamics and excellent handling, the Huracan delivers an unparalleled sports car experience. It unites that cutting-edge drive performance with a character suited to everyday use. Beneath its sexy body, the ultra-light chassis is the foundation to its low dry weight of 1,422 kilograms and, combined with its excellent stiffness, guarantees top-notch handling precision. In addition, its howling V10 kicks out a healthy 610hp and 560Nm.
5 / 9
Technical Specifications
Engine: 3.0-litre V6, twin-turbo
Power: 430hp at 5,750rpm
Torque: 580Nm at 2,250-4,000rpm
Transmission: ZF 8-speed automatic
0-100km/h: 4.9 seconds
Top Speed: 286km/h
Maserati Ghibli S
Since its debut, the Ghibli has been delivered to more than 70,000 customers worldwide, making it the best-selling Maserati vehicle in history. The Ghibli shares its core architecture – chassis, suspension layout, V6 engines and eight-speed ZF automatic transmission – with the flagship Quattroporte, but is 293mm shorter and 50kg lighter. For the Ghibli S, it delivers 430hp and 580Nm, good enough to hit 100km/h from zero in just 4.9 seconds.
6 / 9
Technical Specifications
Engine: Electric motor, lithium-ion battery pack
Power: 315hp
Torque: 440Nm
Transmission: Single-speed direct-drive
0-100km/h: 5.8 seconds
Top Speed: 230km/h
Tesla Model S 70
The Tesla Model S, the first fully electric sedan, is an evolution in automotive engineering. It sets benchmarks for performance, safety and efficiency, redefining the world's expectations for a 21st-century car with the longest range of any electric vehicle, and with top-tier safety ratings to boot. With two motors, one in the front and one in the rear, the Model S digitally and independently controls torque to the front and rear wheels. This gives it unparalleled performance and traction under any conditions.
7 / 9
Technical Specifications
Engine: 2.0-litre inline-four, twin-charged PHEV
Power: 320hp at 5,700rpm (407hp combined)
Torque: 400Nm at 5,400rpm (640Nm combined)
Transmission: Eight-speed automatic
0-100km/h: 4.8 seconds
Top Speed: 250km/h (limited)
Volvo S90 T8
The S90 has earned high praise since its reveal to the world. The garlands have been awarded for the S90's stunning exterior and sumptuous interior. Its proud yet non-aggressive face, characterised by a concave grille – itself a homage to the Volvo P1800 – is home to Volvo's new Iron Mark. The T-shaped lights – reminiscent of Thor's mythic hammer – deliver a powerful sense of direction that makes the S90 unmistakable on the road. Under the hood, the S90 T8 is powered by a plug-in hybrid powertrain, delivering up to 407hp that literally offers three different car experiences in one: Pure, Hybrid and Power.
8 / 9
Technical Specifications
Engine: 2.0-litre inline-four, turbocharged
Power: 250hp at 5,500rpm
Torque: 365Nm at 1,300-4,500rpm
Transmission: Eight-speed automatic
0-100km/h: 6.6 seconds
Top Speed: 217km/h
Jaguar F-Pace
The Jaguar F-Pace is a performance SUV. It is designed and engineered to offer the agility, responsiveness and refinement which all Jaguars are renowned for, together with outstanding dynamics and everyday versatility. Developed using Jaguar's Lightweight Aluminium Architecture, the F-Pace combines purity of line, surface and proportion with F-Type-inspired features such as powerful rear haunches, fender vents and distinctive tail light graphics.
9 / 9
Technical Specifications
Engine: 2.0-litre inline-four, turbocharged
Power: 250hp at 5,500rpm
Torque: 365Nm at 1,200-4,500rpm
Transmission: Eight-speed automatic
0-100km/h: 6.7 seconds
Top Speed: 217km/h
Range Rover Velar
The Range Rover Velar brings an enhanced dimension of glamour, modernity and elegance to the Range Rover family. Designed to fill the white space between the Evoque and Range Rover Sport, the Velar offers levels of luxury, refinement and all-terrain capability never before seen in the mid-size SUV segment. Its contemporary design incorporates the marque's most slender headlamps and flush door handles that deploys upon demand.
❮
❯
1 / 9
Martell, the oldest of the great cognac houses, forged by passion and knowledge passed through the Martell family since 1715 - creating cognacs that have been enjoyed and cherished for three centuries. From generation to generation, a celebration of French Art de Vivre, treasuring the beauty and pleasure of every moment. A rich history honouring craft and taste, with Martell cognacs enjoyed and cherished for three centuries - from regal coronations to Hollywood films, intrepid polar expeditions to royal weddings, and far beyond.
www.martell.com
2 / 9
In 1811, Pierre-Nicolas Perrier married Adèle Jouët, marking the genesis of the House of Perrier-Jouët. Perrier-Jouët was the first to display the year of the vintage on its bottles. If the harvests does not meet its exact standards, the House abandons production. And while each of these vintages has a distinctive character of its own, they all without exception illustrate the excellence of the Perrier-Jouët vineyards. This quest for perfection guarantees Perrier-Jouët its rightful place at the most prestigious tables. Since Princess Grace of Monaco declared the bottle with the iconic anemone to be her favourite champagne, Perrier-Jouët Belle Epoque has accompanied the Rose Ball for many years.
www.perrier-jouet.com
3 / 9
The remote and isolated Livet valley made it ideal for illicit distillation. This is where The Glenlivet's founder George Smith learned his craft. Hidden away from the Customs Officers and soldiers, George had time to distil slowly making a whisky that would soon become world renowned. In August 1822, King George IV arrived in Scotland and asked to try a drop of the Glenlivet whisky. Two years later and after a change in legislation, George saw his window of opportunity and rode to Elgin to get his licence to become the first legal distiller in the parish of Glenlivet. To this day, The Glenlivet remains the benchmark that all other Speyside single malts are measured against.
www.theglenlivet.com
4 / 9
The Nespresso story began in 1986 with one simple idea: that anyone, anywhere could create the perfect cup of espresso coffee – just like a skilled barista. Since then, Nespresso has redefined and revolutionised the way millions of people enjoy their coffee. Focusing on delivering the highest quality coffees and ultimate coffee experiences to consumers cup after cup, the entire Nespresso system is designed to ensure a consistent quality that has made Nespresso the reference in the portioned coffee sector, now the most dynamic and fastest-growing in the global coffee market. With a presence in 62 countries worldwide and a global network of more than 400 boutiques, Nespresso promises that its capsules and its machines will produce the perfect cup of coffee every time.
5 / 9
In 1963, the Peroni family had a vision to create a beer that would embody Italian values of quality and craftsmanship. Brewed with the same flair and attention to detail through three generations of master brewers, Peroni Nastro Azzurro uses only the finest ingredients, including our exclusive Nostrano dell'Isola maize. This delivers a crisp and refreshing beer with a delicate balance of bitterness, citrus and spicy aromatic notes, combined with a fast and clean finish.
6 / 9
For over 160 years, STEINWAY & SONS has been dedicated to making the finest pianos in the world. Its pioneering handcrafted methods are still employed today to ensure uncompromising standards of quality, in turn ensuring that the STEINWAY piano remains the peerless instrument of uncompromising expression.
www.steinway.com
7 / 9
PRAC GreenTech Sdn Bhd is a joint venture between Insas Berhad through its subsidiary PRAC Logistics Sdn Bhd and GreenTech Catalyst, a subsidiary of the Malaysian Green Technology Corporation, an agency under the purview of the Ministry of Energy, Green Technology and Water. This joint venture - PRAC GreenTech Sdn Bhd - has introduced the first official Tesla electric vehicles (EVs) to Malaysia, under a leasing scheme; the first step in achieving one of the four flagship projects of the Malaysian Green Technology Corporation which is electric mobility, and increasing public and industry utilisation of electric vehicles.
www.iprac.com; www.greentechmalaysia.my
8 / 9
GuocoLand (Malaysia) Berhad, listed on the Main Market of Bursa Malaysia Securities Berhad, is the property arm of Hong Leong Group. The company is an established property developer in developing community centric residential townships as well as innovative commercial and integrated development projects in Malaysia. GuocoLand Malaysia is a subsidiary of the Singapore-based GuocoLand Limited, the multi-award winning premier regional property player with established operations in Singapore, China, Malaysia and Vietnam.
9 / 9
Azimut Benetti Group, which owns the prestigious brands Azimut Yachts, Benetti Yachts, Yachtique, Fraser Yachts, Lusben, Marina di Varazze and Royal Yacht Club Moscow, offers the most extensive range of motor boats from the 34 foot to the 100 metre plus yachts built by Benetti. A leader in production, Azimut Benetti has the most extensive sales network in the boating industry worldwide, with 138 sites in 68 countries. Being close to boat owners in all four corners of the globe is an ideal basis for delivering an outstanding level of service to customers. The Group has a division dedicated to financial services, yacht management and the development of marinas.
❮
❯